Meet The Associates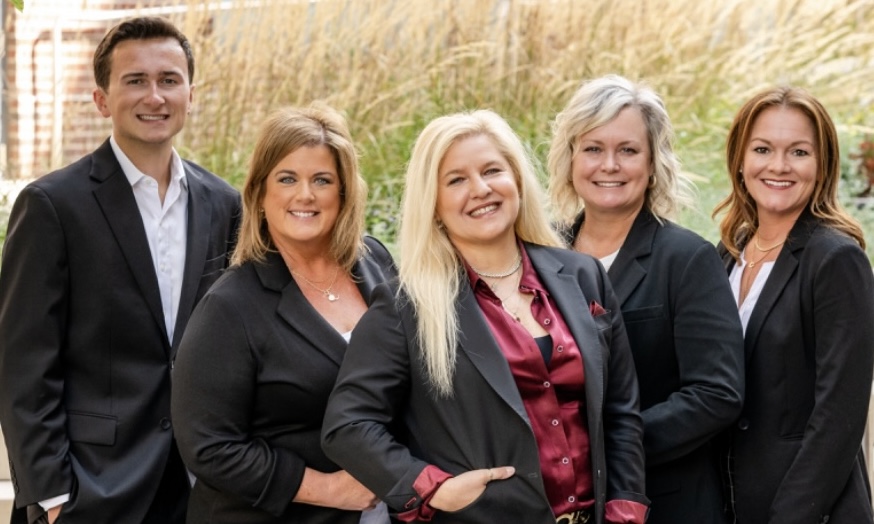 Katie Cox, EA & Owner
Katie Cox is a talented, passionate, sought out federally licensed Enrolled Agent who empowers people to achieve their dreams, whether it is a personal or business dream, to eliminate all stresses of accounting and tax and so much more! With twenty-eight years of experience of preparing Corporate, Partnership, and Personal taxes along with Accounting and Advisory Services, she provides the shortcuts of what works and what doesn't along with the most up-to-date ever-changing tax laws and tax advantages. Most firms are transactional firms, Katie Cox & Co does transactional items but specializes in advisory and planning for clients, so they are maximizing all deductions, they know what their tax is, they are set up as the correct entity, and clients are educated on how to run their best business practices, and of course so much more!
Katie Cox started out wanting to become a Special Agent in the FBI. The FBI recruited accountants and lawyers. She graduated from The Ohio State University and Franklin University receiving two bachelor's degrees. BA in Criminology and BS in Accounting. She started the process of becoming a Special Agent passing the first few tests but decided to stay in private practice. She worked at the same firm for twenty-five years and in 2020 decided to start her own firm, building a vision of excellence. "Running my own firm is truly the greatest joy and freedom. Once I figured out my "Why," everything fell into place."
Katie's why: If you want more, become more! Success is something you attract by the person you become. You must have an endless thirst for knowledge if you want to rise above mediocrity and average. You must adopt a standard of excellence, and once you do that, you will never again be content with mediocrity. You will then separate yourself from being average and distinguish yourself with success. God gives you the desires of your heart and makes all your plans succeed. He has an assignment on your life, and it demands a new normal for you. You are not like everyone else. Once you step out in faith, there are people waiting on the other side, of you doing what you were meant to do," and that is what Katie hopes to achieve with every client.
Katie Cox donates her tax, accounting, and advisory expertise within the community to many local charities and many different speaking engagements all over the United States, such as: The Ohio State University, Mount Carmel Hospital, Chamber Events, Financial Advisor Events, Thomson Reuter's seminars on taking your practice forward by offering advisory services, and many others.
When her head is not in a book reading up on all the new many tax laws or riding around town on her motorcycle, her adventurous side while being with her husband Jerry and their two children, Coen & Kylie aka Baby, is paddle boarding, wakeboarding, boating, camping, turkey hunting, deer hunting, archery shooting, and target shooting.
Feel free to stop by her office anytime to say hello and to also meet her dog Beefcake.
Suzanne Kelly, Practice Manager
A native of Westerville, Ohio, Suzanne has over 35 years of experience in Management, Sales, and Client relations. She is skilled in devising and executing strategies for the Firm. Whether it's identifying new opportunities, developing processes, or organizational leadership, she thrives in challenging environments that involve adaptability and forward-thinking. Suzanne's commitment to creating a strong relationship with clients has been a cornerstone of her success. God and family are at the heart of Suzanne's world and cherishes spending time with her husband, children, and grandchildren. Suzanne is also an accomplished Artist and outside of work, you will find her painting, designing, cooking, and baking. She looks forward to the holidays when she can put her skills to work creating a beautiful home.
Jack Beecroft, Staff Accountant
From Johnstown, Ohio, Jack is a fourth-year student at The Ohio State University studying for his Bachelor of Science in Business Administration with a specialization in accounting and a minor in history. Jack is a member of the Delta Sigma Phi Fraternity at Ohio State and has served in various roles during his time there. In his free time, he enjoys supporting Ohio State athletics, waterskiing, and attending country concerts. Jack joined the firm in the summer of 2021 and will be a CPA candidate upon graduation.
Heather Linnabary, Staff Accountant
Heather's journey as an accountant began in an administrative role. She returned to school to complete a B.S. in Accounting and is now in her last semester at Franklin University. She is excited to be a part of Katie Cox & Co! Her most cherished role in life is being a mother to her 10-year-old daughter, Kosi. In pursuit of exposing her daughter to a world of opportunity and experiences, they have set about on many adventures together. They love traveling, biking, skiing, golfing, kayaking, and camping. Heather thrives on the challenge of balancing her career, an active lifestyle, and the responsibilities of motherhood. She believes that a happy, fulfilled life is all about finding the right equilibrium. She hopes to be an example of how it's possible to excel in multiple aspects, simultaneously.
Holly Harper, CPA
Holly Harper brings 28 years of financial, audit and business accounting experience to Katie Cox & Co. She earned her Bachelor of Science in Business Administration degree, majoring in Accounting from The Ohio State University. Holly is known as our Quick Books Guru and her expertise is managing our clients' financial reporting and accounting. When she is not working, she enjoys spending time with her three children, Austin, Riley, and Megan. She loves to travel, going to concerts, OSU football games, and just enjoying life!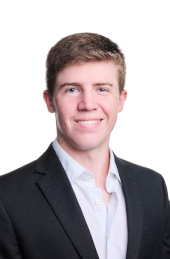 Coen Cox, Intern
Coen is a recent graduate from Hilliard Davison and Tolles Tech and Career Center for Firefighting and EMS. He is attending Columbus State for his Associate Degree in Fire Science and also Paramedic. When he is not working for his mom, he is a firefighter at Central Township Station 291. He also works security part-time at the Columbus Zoo and Aquarium. He enjoys spending time with his friends and has several hobbies that include hunting, target shooting, airsoft, camping, wakeboarding, and motocross.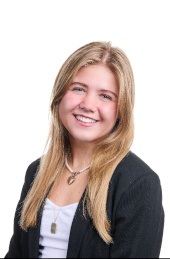 Kylie Cox, Intern
Kylie, aka Baby, works at her mom's firm when she is not modeling or playing lacrosse. She attends Hilliard Schools and hopes to get a scholarship to attend The University of North Carolina at Chapel Hill to play lacrosse and get her degree in journalism. Her hobbies include hunting, target shooting, camping, wakeboarding, lacrosse, motocross, and photography.
Beefcake, Office Greeter